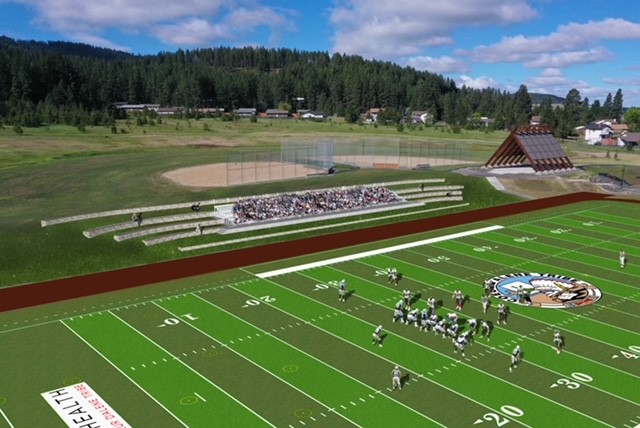 Coeur Center Additions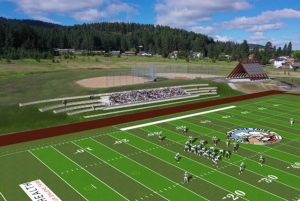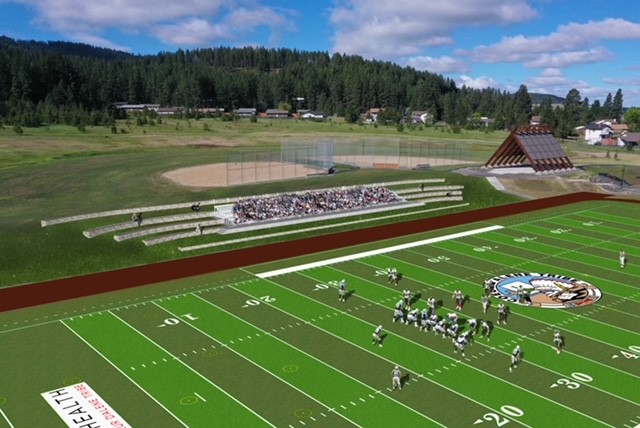 The Coeur Center in Worley is getting a few finishing touches this summer. We're swapping out the grass football/soccer field for an artificial turf field. This state-of-the-art field will also get lights, bleachers, a 3 lane track, and a sound system. Thank you to the Tribe and Tribal Council for their generous partnership on this incredible upgrade for the community and this facility.
We are also adding a concessions building to the picnic pavilion. This building will have team meeting rooms for sports teams to use before, during and after games. It will also have a concessions stand, a drinking foundation, and restrooms.
Construction at the Coeur Center has already started and will continue through this year. We anticipate the concessions building will be completed in early 2022. The turf field will be a little quicker – the design was recently finalized and work has already begun in earnest. We expect work on the turf field to wrap up sometime late this fall.
The Wellness Center
As with any well-loved 23 year-old building, the Wellness Center is due for some upgrades. The timeline for these upgrades is still in flux, but we plan to get the parking lot re-paved, paint and repair the exterior, and replace HVAC units. In addition, we hope to start planning and designing some interior upgrades to the WC.
In addition to fitness, aquatics, and Physical Therapy, our Reentry and Medication-Assisted Treatment (MAT) Programs are now located at the Wellness Center. For the summer, our gym and pool hours will shift to 5:30am – 2:30pm Monday –Friday. Physical Therapy, Reentry, and MAT have separate hours and be open later.
Where Can I Find More Information?
As with the medical center expansion, we will share updates in Council Fires, on our website, and on signs posted at our buildings. For those of you on social media, we'll share updates on our Facebook pages – please like and follow our Marimn Health, Coeur Center, and Boys & Girls Club of the Coeur d'Alene Tribe.
As with the medical center expansion, we are going to do our very best to keep clear signage and communicate upcoming changes in advance, and to keep impacts to the community to a minimum. Please give yourself just a few extra minutes to get to your Marimn Health destination this summer.
It's an exciting time for our community! We appreciate your patience as we improve our facilities and we look forward to unveiling and celebrating all of the exciting new upgrades soon!
lim lemtsh (thank you)!