Join Our Team
Marimn Health is a nationally-recognized Tribal community health & wellness center. Located on the Coeur d'Alene Indian Reservation in Plummer, Idaho, Marimn Health is owned and operated by the Coeur d'Alene Indian Tribe and is proud to have served our community since 1990.
Marimn Health was the #1 overall winner of the medium size company category in the 2021 Best Places to Work in the Inland Northwest as well as the 2018 Best Places to Work Inland Northwest rankings. In the 2019 Best Places to Work Inland Northwest rankings, we ranked 8th overall and placed 2nd in the medium size category. In 2020, we were again in the top 3 in the medium size category for the Best Places to work Inland Northwest rankings.  We were also proud to be selected by Modern Healthcare as one of the top 150 organizations nationwide to be named as a 2020 Best Places to Work in Healthcare – ranking #15 overall and receiving additional accolades as the "Family Friendliest Employer" of 2020.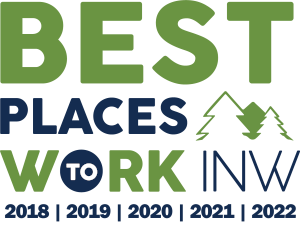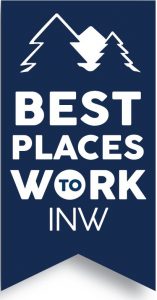 We offer a comprehensive and robust benefits package that includes employer paid medical/dental insurance covering spouse and dependents, disability, and life insurance. Other benefits include a 401K, flexible spending account and a generous paid time off policy. Our employees also participate in various wellness programs and receive a free membership to the Marimn Health Wellness Center, also located in Plummer.
Marimn Health requires all employees to be fully vaccinated against COVID-19. The COVID-19 vaccine is conveniently available at our medical center at no out-of-pocket cost for anyone who needs to be vaccinated.
Our key values are care, compassion, respect, sharing, professionalism, confidentiality, collaboration/teamwork and progressiveness. Our positive work environment nurtures a strong and caring family atmosphere.  We are a community who share these key values, a common purpose and a singular mission to succeed – for our customers, for ourselves, and for each other.
If you would like more information about working at Marimn Health, please contact us at 208.686.5071 or email us at humanresources@marimnhealth.org.
Positions marked "In-house" are open to any enrolled Coeur d'Alene Tribal member, employees of any Tribal Entity and current Marimn Health employees meeting policy requirements.  All other positions are open to all applicants.  All positions are filled based on Tribal Preference.  We conduct pre-employment drug screening.
Please Note: We will soon be transitioning to electronic applications.  Once we have a firm date of the change, we will post it here.  Following the transition, we will no longer accept paper applications.  If you need assistance completing an application, please contact us at the number above to schedule an appointment.