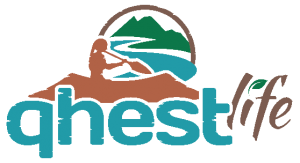 At Marimn Health, we recognize that health is more than vaccinations and annual check ups. The qhest life is the best life, one that's based on our long-held cultural traditions of health and wellness.
Our health is tied to how we fuel our bodies. Whole, non-processed foods are the basis of a healthy diet. Along with fruits, vegetables, and lean proteins, incorporating foods from our own cultural heritage honors our bodies and who we are. These include traditional foods like camas, huckleberries, water potatoes, and lean meats like elk, trout, salmon, deer, and moose.
Activity and movement are natural parts of our ancestors' lives – hunting, gathering, and migration were necessary to stay alive. Today it's easy to lead a sedentary life. We can echo our ancestors' movements. Start by getting 30 minutes of physical activity each day.
Need some ideas? Try one of these:
Walk, run, or go for a hike
Ride your bike on the Trail of the Coeur d'Alenes
Go to the Wellness Center and talk to one of our trainers about starting a new fitness routine
Try a Powwow Sweat class
Go hunting or pick some huckleberries
By tapping into who we are as a Coeur d'Alene tribal people, we can form a deeper connection to our culture and our ancestors. When we pass on this knowledge, cultural traditions, and pride, we set up our youth for success.
Looking for more information on tribal culture?
Here are a few things you can do to learn more:
Attend a Coeur d'Alene language class
Visit an elder
Learn about the art of basketry from the Coeur d'Alene Tribe's Cultural Resources Program
Check out the sturgeon nose canoes and take one out on Lake Coeur d'Alene
Join us and live the qhest life.
Background
Since 2014, we've been working to increase access to healthy foods, traditional foods, and to create access to physical activity with a cultural emphasis. The goal is to make it easier for residents to make good food choices on the reservation, stay active, and encourage people to move away from fast and easy eating habits that contribute to obesity.
The qhest life team coordinated with the Benewah Market in Plummer to bring in healthier options for area residents. The team created community gardens and hosted gardening workshops for people interested in having their own garden at home. We coordinate excursions to harvest traditional foods such as camas and water potatoes, teach bow hunting classes, and have taught tribal members how to build traditional water crafts such as sturgeon nose canoes.
Grant funding from the Center for Disease Control's Racial and Ethnic Approaches to Community Health program makes all of this possible. To date, we've assisted in the building and rebirth of the Coeur d'Alene Tribe canoe fleet, established community and personal gardens, strengthened the local farmers market, and provided healthy food sections at the local food market.