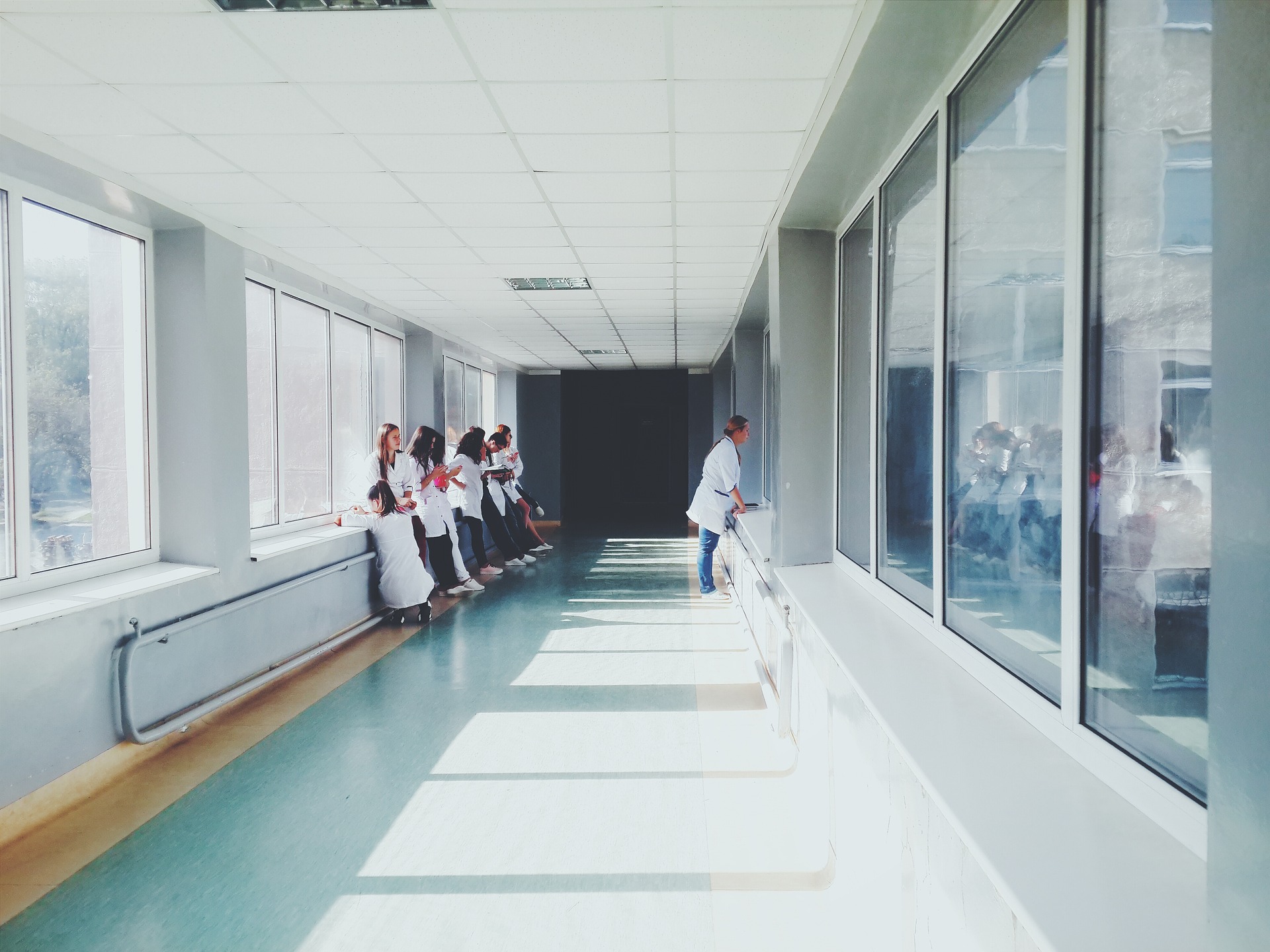 One of the first steps to managing your healthcare is finding the right medical professional to care of your family health and wellness. However, there are a lot of providers to choose from.
If you're looking for a new doctor, dentist, or nurse, but you're not sure where or how to start the search, you've come to the right place.
Your 5-Step Plan to Choosing the Right Family Health and Wellness Provider
Follow these five steps in order so you can easily identify the primary care providers [link to primary care article] who will make you most comfortable and happy over the years you'll spend working with them.
Put Together Your List of Options
If you have health insurance coverage [link to medical insurance blog] for your family health and wellness, you probably also have healthcare providers that are listed as "in-network." (If you don't have health insurance already, you can start with Step 2 in this list.)
Using in-network doctors, dentists, and nurses can save you money on your healthcare costs, whereas choosing an "out-of-network" provider may lead to higher charges. Call your insurance company to get a list of the in-network providers for your plan.
Make Sure Your Medical Professional Can Meet Your Specific Needs
Once you've put together a list of names, you'll need to start narrowing your options. One of the best ways to do this is to focus on doctors, dentists, and nurses who meet your specific needs.
There are different types of practitioners to choose from when it comes to your primary care physician. The choice that's right for you will depend on your specific situation. For instance, if you have young children or babies, you may need a different provider than if you have ongoing health issues and you're in your senior years. Similarly, if you have cavities, you may need a different type of dental provider than if you need braces.
You can narrow your list of providers by focusing on the treatment you need. Some of your options include:
General Practice – provides care to people of any gender or age
Pediatrician – treats and tends to the overall health and care of children
Internal Medicine – also known as an internist, tends to focus on adults and specializes in prevention, diagnosis, and management of disease
Family Medicine – also known as a family doctor, treats patients of all ages with a focus on long-term, comprehensive health care
OB/GYN – specially trained and focused on female health
Specialist – attended extra school in order to focus on specific areas of medicine and illness, such as the human brain or cancer
Some nurses, called Nurse Practitioners and Physicians Assistants, can perform the duties of physicians. They are licensed to treat patients, order tests, and prescribe medications.
Dentists also have different specialties, including:
Family Dentistry – treats all ages for checkups, X-rays, preventative care, cavity filling, and more
Orthodontist – specializes in braces
Periodontist – focuses on gum disease and other gum-related problems
Oral Surgeon – attended extra school in order to focus on care for your jaw, face, and mouth
After you've identified the types of doctors that suit your family health and wellness requirements, highlight or list the names of in-network doctors focused on the care you need.
Get Recommendations
Congratulations! You have a list of options! You're halfway done! Your next step is to figure out which ones are the best medical providers.
Take your list and ask around to see if anyone you know recommends the professionals you're considering. Check with your friends, family, and coworkers for their opinions. Feel free to check with other people in the healthcare industry, such as your pharmacist.
Investigate the Details
At this stage, you should have only a few providers you're considering. They come highly recommended, they meet your family health and wellness specializations, and they're on your medical insurance plan. How do you choose the right one?
First, consider your own convenience. Determine which providers have locations that are convenient for you; close to your home, work, or school. In addition, look into office hours and make sure they work with your schedule. Depending on how busy your family is, you may want to focus only on providers who are open on Saturdays.
Remember that language is also important, because the most important requirement for your doctor, dentist, or nurse is their ability to communicate clearly with you.
Plan an In-Person Visit
Got your final list? Your last step is to pay your top choices a visit. While you're there, make sure the place feels comfortable. Assess the atmosphere and the people. Are the receptionists friendly? Are the phones answered in a timely manner? Is the waiting room soothing?
Also, don't be afraid to ask questions. You should try to get an idea of each provider's timeframe for appointment scheduling, as well as his or her cancellation policies and in-office wait time. If you're looking for a dentist, you'll also want to make sure they offer emergency care.
It's Worth It to Find the Right Provider
One of the reasons there are so many medical professionals in the world is because everyone has different needs. And we're not just talking about your health needs.
When you select a doctor, dentist, or nurse, you're not simply buying a one-time service that helps you get healthier. You're beginning a long-term relationship that focuses on your overall wellness throughout your lifetime.
Though these steps may seem like a lot of work at the outset, they'll help you select the right person who you know will give you honest advice when you need it and will listen to you when something is wrong. That trust is worth a lot.
Start your search with the wide range of medical and dental family health and wellness services available right here in Plummer. Contact Marimn Health to learn more or set up an appointment.