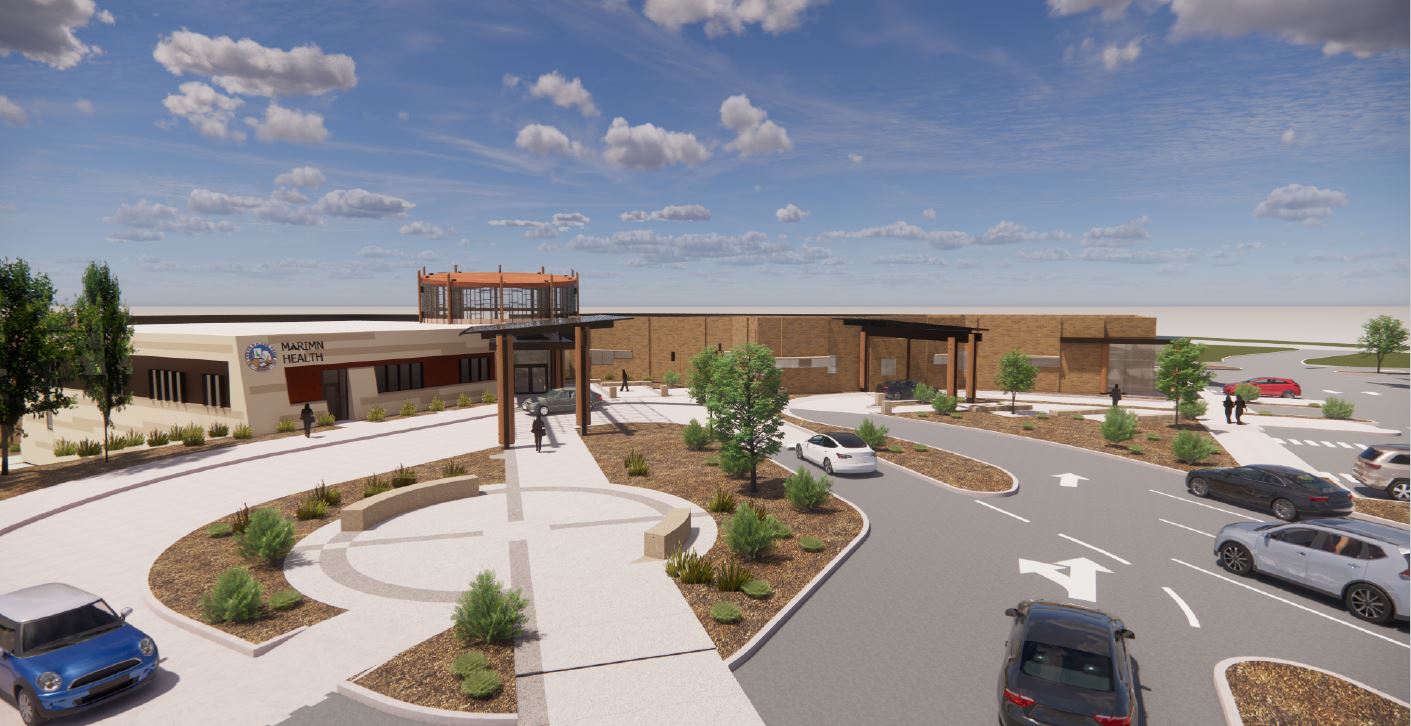 Marimn Health Medical Center Expansion to Start in June
Marimn Health is growing! Over the past 30 years, we have strived to meet the needs of this community by providing more diverse programs and services to help you and your family to get healthy and stay healthy. Sometimes this means new programs. Sometimes this means adding new buildings such as the Coeur Center. This summer we will be growing again – adding on to the main level of our existing medical center.
The pandemic changed the way we did many things in our personal lives. It changed how we do things at the medical center too. One example is our pharmacy operations. At the start of the pandemic, we began delivering prescriptions to our patients' cars. This helped promote social distancing and reduced the spread of germs and viruses by preventing the need for folks to come inside. This has been so popular with our patients that we are adding a pharmacy drive-thru as part of our upcoming expansion to give you another option when you pick up your medications.
Our expansion will add chiropractic and optical space, which will allow us to accommodate more patients and reduce wait times for these services. We will also add space for urgent care, which we plan to use to extend hours after construction is complete.
Walker Construction is the general contractor for this project. They built our current medical center so we're excited to have them on board for this next expansion.
Construction starts in June 2020. Over the summer, we will close off various areas of our parking lot while crews build new parking areas and make revisions to our current parking lot to accommodate the pharmacy drive-thru and building addition. Work in the parking lots will continue through the end of October. Later this year, you'll start to see construction inside the clinic.
We're working with Walker to minimize impacts to our patients and the community. Please give yourself extra time to park and get into the building for appointments. There will be signs posted with instructions on where to park and how to access our entrance. Our team is happy to answer questions and get you pointed in the right direction as quickly and efficiently as possible.
We will share updates in patient letters, on our website, and on signs posted around the clinic. We'll also share updates on our Facebook page – please like and follow us to stay up to date on the latest construction news affecting our patients and to get other important news about the Medical Center and Wellness Center.
It's an exciting time for our community and at Marimn Health as we expand services for our community. Lim lemtsh (thanks) in advance for your patience as we improve our facilities and programs in the coming year.