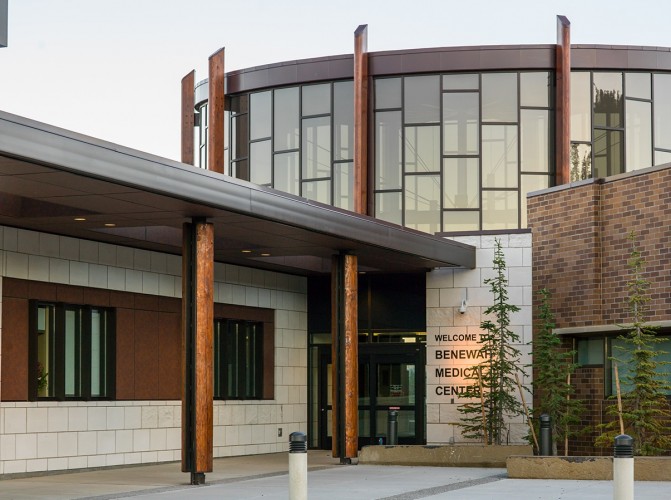 If you've heard about Marimn Health already, you may be wondering why we decided to provide medical and health services as well as wellness facilities to our community. Don't most people go to the doctor in addition to the gym?
Here at Marimn Health, we think that medicine and happiness are 100% linked, which is why our integrated health and wellness center meets the holistic health needs for the entire community. Here are just four of the benefits that an integrated center provides.
360° Care Available
With an integrated health, wellness, and medical center, all your medical help will be conveniently located in one area—right near your fitness facilities—which encourages full-body health at all times. Marimn Health supports your wide-ranging healthcare needs, including eye care, dentistry, family medicine, diabetes care, and more.
Even better, Marimn's health services cover everyone in your family, which makes it easy and convenient for you to schedule appointments and stay up to date with checkups throughout the years. Promote your loved ones' continued health during every stage of life by bringing your children and elderly parents to see the caring, friendly staff at your local clinic.
Easy to Get To
Typically, you must have a range of primary care providers for your medical needs –  and they're usually all at different locations. This can make it a chore to get to some of your doctors, which means you may miss important appointments. Then, after all those appointments, you still have to go somewhere else to get to the gym for your other wellness needs. (Sigh.)
At Marimn Health's integrated health and wellness center, you'll always know where all your doctors' offices are and you'll be able to stop by for a checkup on your way to the gym. Need help getting to and from your medical appointments? Marimn Health may be able to give you a ride in one of our designated patient shuttles. Check with us to see if you qualify.
One-Stop Community Center
Not only are the gym, pool, and doctors easy to find at Marimn Health, it'll be easy to find your neighbors there too! Bring the kids out for a pool party after visiting the dentist, meet up with friends for a biweekly jog, or learn something new at community events hosted by Marimn Health. The wellness center even offers after school programs that promote fun, healthy activities for your children, such as the Boys & Girls Club activities on Friday and Saturday nights.
Because Marimn Health provides exciting, wellness-building activities for the whole family, you can always find a reason to stop by. Chances are, someone else you know will be there too.
Supported Wellness Activities
Ever noticed that diet and exercise recommendations always come with a disclaimer? These statements usually say something along the lines of "Consult with a medical professional before starting any new healthcare routine" or "Exercise caution when beginning a new workout routine." This is good advice.
Marimn Health's integrated health and wellness services make it natural for you to consult with your doctor before you start a new routine or diet plan. Why? Because you can get help sticking to the new plan with Marimn Health's in-house personal trainers and nutritionists who will act as your personal cheerleaders and coaches. In our opinion, everything's easier with support.
Integration Leads to Better Health
When you combine your health and wellness activities, you'll get better insight into how your body and mind can benefit from care that supports every part of you. With the holistic health services from Marimn Health, you'll have the support and information you need to confidently plan your way to a better, healthier you.
Bring your integrated health and wellness together when you contact the friendly and caring staff at Marimn Health.
Dislcaimer: Marimn Health does not provide emergency services