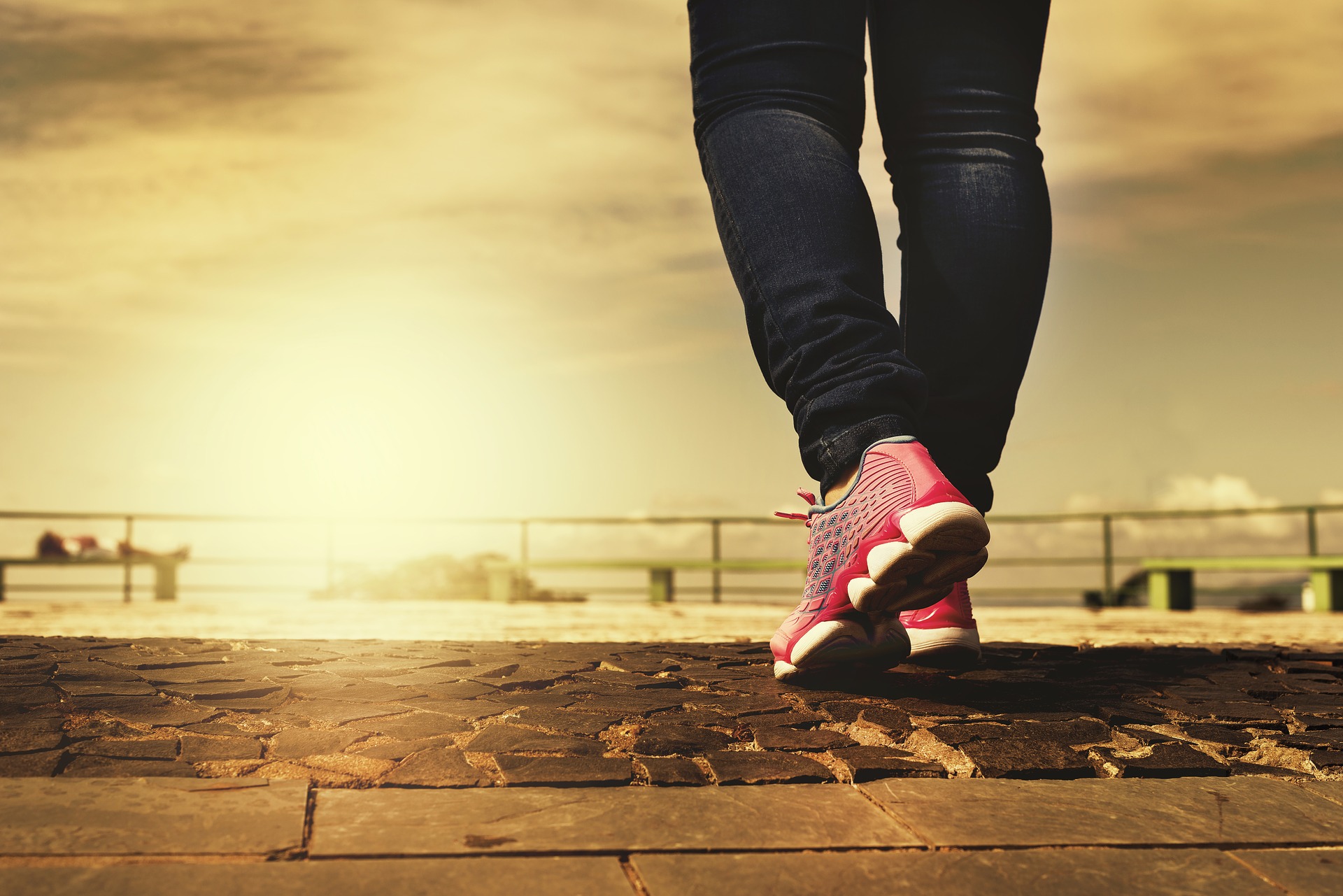 We all know we're supposed to take care of our health and wellness, but it can be hard to get to a gym regularly or cook healthy meals every night. If you're ready to improve your health, check out these five activities that anyone can do, no matter their current health levels.
Get Moving
Walking and stretching are a great way to add activity to your daily life. If you don't have time to go on a walk each day, try working these activities into your schedule by parking farther out in the parking lot, using the stairs instead of the elevator, or practicing wall sits when you're waiting in line.
Can't walk? You can still keep moving. If you have a wheelchair that you use with your arms, take an extra trek down the driveway or hallway at work, and if you're completely immobile, ask your caregiver for help doing gentle range-of-motion movements.
Sidebar or quote formatting:
How to do a wall sit: Lean your back to a wall with your feet slightly away from the wall. Slowly lower yourself into a "sitting" position, as if there's a stool underneath you. Pay attention to your knees during wall sits. If you feel pain, slowly stand up straight and skip those wall sits for the rest of the day.
Get out and have fun while moving by attending community events such as walk-a-thons and parent-child races, attending a Powwow Sweat class, or going out dancing with your date.
Try New Food Options
You don't have to be a world-class chef to improve your diet. All it takes is a little bit of pre-planning. Save money and your health by packing your own lunch, and try subbing out a bag of potato chips for a baggie of washed fruits or veggies. Limit your portions at all meals to save cash and your waistline, and consider switching from whole milk to 2% or lower. Don't forget to eat breakfast!
Make new foods fun when you try themed food days. You could eat more green veggies on St. Patrick's Day or red fruits on Valentine's Day, and you could try a new healthy alternative on Meatless Mondays or Wellness Wednesdays. No matter what foods you eat, make sure that you brush and floss daily. [Link to dental wellness blog]
Take a Moment to Relax
Between jobs, kids, and errands, it can be hard to find time to relax. However, giving your brain, body, and spirit a few moments each day to rest and recover from the fast-paced lives we all lead can improve your wellbeing and make you happier in the long run.
Rest your brain by sitting quietly for a few minutes a day without a TV or radio on. During that time, you could sit in the sun and feel it warming your skin, or you could close your eyes and listen to the sounds around you. In addition, make sure you take the time to do something that makes you happy. Not only do activities you enjoy improve your mood, they also increase your health and wellness levels.
Hang Out with a Friend
We understand that it's especially hard to find time to get together with your friends and loved ones when you're overwhelmed, but it's important to keep in touch in person, not just through Facebook. If you're really busy, try a phone call at least. Talking with that friend of yours who always makes you laugh is better then sending an "LOL" in response to a funny video they shared.
One surprising way to hang out with others and feel great is to volunteer your time to charity. Here at Marimn Health, we have many volunteer opportunities for our various events. The gift of your time can make a big difference in our shared community.
Reflect and Be Grateful
Numerous studies have shown that feeling grateful makes us happier, which also increases our wellbeing. If you've been feeling blue lately and you need a quick pick-me-up, think of something that you're grateful for and write it down. You don't have to think of something big; there are many little things to be grateful for every day.
We asked Marimn Health staff members about the small things they're grateful for, and they said they loved the sound of rain on the rooftop at night, a friendly smile at the grocery store, and the smell of clean, wet laundry. What's on your list?
Improve Your Health and Wellness Today
It's easy to list things that you can do to feel healthier and happier, but it can be hard to follow through on doing them. If you need help setting up a plan or you'd like to learn more about what you can do to improve your overall health and wellness, we're here to help.
Contact Marimn Health to learn more about health and wellness services that are available to you.