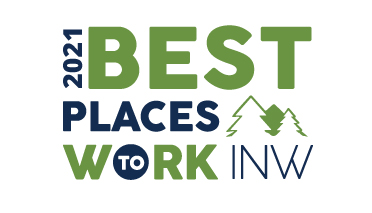 For Immediate Release
October 14, 2021
Plummer, IDAHO – Earlier this month, Marimn Health was announced as the #1 overall winner in the medium size company category of the 2021 Best Places to Work in the Inland Northwest ratings.
The organization was selected as one of just 38 total companies that ranked as a "Best Place to Work" this year amongst all four categories (small, medium, large, enterprise). One overall winner was chosen for each category.
The list and rankings are created based on impartial company assessments through employer questionnaires and confidential surveys sent to employees. The program is designed to recognize outstanding places of employment in the Inland Northwest.
"This is really a tribute to our team's resilience, dedication, optimism, and teamwork during what has been an especially trying time in the world and in the healthcare arena," said Helo Hancock, Chief Executive Officer at Marimn Health. "We also would not be able to do the things we do without the leadership and support of our Health Board and the Coeur d'Alene Tribal Council," he added.
Marimn Health has been in the top three employers in the medium size category since 2018 – every year that it has participated in the regional rankings contest. This is the second time Marimn Health has won the Medium Size Category.
The "Best Places to Work Inland Northwest" program was created by inSHRM (also known as the Inland Northwest Society for Human Resource Management), the Spokane Journal of Business, and Best Companies Group.  This is Marimn Health's fourth time participating in the program.
###